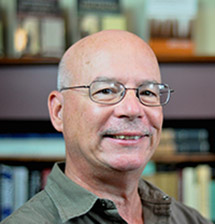 Dr. Herb Bateman has done 30 lectures on the General Epistles. He has training and degrees from:

Post-Doctoral – University of Notre Dame, 2001–2002
Ph.D – Dallas Theological Seminary, 1987–1993
Th.M. – Dallas Theological Seminary, 1983–1987
B.S. – Cairn University, 1978 – 1980, 1981–1982;
Jerusalem University College, 1980–1981
Herb has taught at Grace Seminary, Moody Bible Institute and Southwestern Baptist Theological Seminary. He is currently the founder and author of the Cyber Center for Biblical Studies. He has published numerous articles in the Journal of the Evangelical Society, Trinity Journal, Bibliotheca Sacra, Southwest Journal of Theology and contributed chapters in numerous books as well as been the editor of books such as Interpreting Psalms for Preaching and Teaching (Chalice Press), and Four Views on the Warning Passages in Hebrews (Kregel). He has authored books such as Jesus the Messiah:Tracing the Promises, Expectations, and Coming of Israel's King (Kregel), and Interpreting the General Letters (Kregel), A Workbook for Intermediate Greek: Grammar, Exegesis, and Commentary on 1-3 John (Kregel) as well as numerous works for the Cyber Center for Biblical Studies such as Translating Jude Clause by Clause: An Exegetical Guide and other exegetical guides on Ephesians, 2 and 3 John, etc.  His dissertation was published with Peter Lang: Early Jewish Hermeneutics and Hebrews 1:5–13: The Impact of Early Jewish Exegesis on the Interpretation of a Significant New Testament Passage. He is currently an acquisition editor for Kregel Publishing and working on a commentary on Hebrews for Kregel.
More From "General Letters"