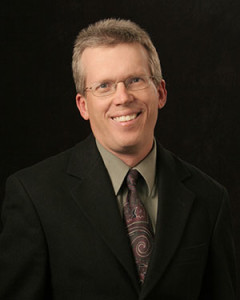 Dr. Gary Yates has done 30 lectures on the book of Jeremiah and 30 lectures on the Book of the Twelve [Minor Prophets]. He is an Associate Professor of Old Testament at Liberty Baptist Theological Seminary after having taught for several years at Cedarville University. He holds at M. Th. and a Ph. D. from Dallas Theological Semiary. He has published numerous articles on Jeremiah: "Jeremiah's Message of Judgment and Hope for God's Unfaithful 'Wife'", Bibliotheca Sacra (2010); New Exodus and No Exodus in Jeremiah 26-45 Promise and Warning to the Exiles in Babylon," Tyndale Bulletin (2006) and "Ishmael's Assassination of Gedaliah: Echoes of the Saul-David Story in Jeremiah 40:7-41:18," Westminster Theological Journal (2005). He is also the author of the forthcoming Evangelical Exegetical Commentary on Hosea, Joel, and Obadiah to be published by Logos December, 2014.
Dr. Gary Yates - June 15, 2016
Dr. Gary Yates, Jeremiah, Lecture 1, Jeremiah as Prophet
More Lectures From Dr. Gary Yates...
| | | | | | |
| --- | --- | --- | --- | --- | --- |
| Dr. Gary Yates, Jeremiah, Lecture 1, Jeremiah as Prophet | | June 15, 2016 | | Watch | Listen |
| Dr. Gary Yates, Jeremiah, Lecture 2, Misunderstanding the Prophets | | June 15, 2016 | | Watch | Listen |
| Dr. Gary Yates, Jeremiah, Lecture 3, Historical Setting | | June 15, 2016 | | Watch | Listen |
| Dr. Gary Yates, Jeremiah, Lecture 4, Historical Setting | | June 15, 2016 | | Watch | Listen |
| Dr. Gary Yates, Jeremiah, Lecture 5, Composition of the Book | | June 15, 2016 | | Watch | Listen |
| Dr. Gary Yates, Jeremiah, Lecture 6, Book Overview | | June 15, 2016 | | Watch | Listen |
| Dr. Gary Yates, Jeremiah, Lecture 7, Jeremiah 1 -- Call of Jeremiah | | June 15, 2016 | | Watch | Listen |
| Dr. Gary Yates, Jeremiah, Lecture 8, Jeremiah 2-3 -- Marriage Metaphor | | June 15, 2016 | | Watch | Listen |
| Dr. Gary Yates, Jeremiah, Lecture 9, Jeremiah 2 --Lord's Dispute | | June 15, 2016 | | Watch | Listen |
| Dr. Gary Yates, Jeremiah, Lecture 10, Jeremiah 3:1-4:4 -- Repentance/Return | | June 15, 2016 | | Watch | Listen |
| Dr. Gary Yates, Jeremiah, Lecture 11, Jeremiah 4-6-- Coming Invasion | | June 15, 2016 | | Watch | Listen |
| Dr. Gary Yates, Jeremiah, Lecture 12, Jeremiah 7 -- Temple Sermon | | June 15, 2016 | | Watch | Listen |
| Dr. Gary Yates, Jeremiah, Lecture 13, Jeremiah 8-10 Idolatry | | June 15, 2016 | | Watch | Listen |
| Dr. Gary Yates, Jeremiah, Lecture 14, Jeremiah 11-20, Confessions of Jeremiah | | June 15, 2016 | | Watch | Listen |
| Dr. Gary Yates, Jeremiah, Lecture 15, Jeremiah 11-20, Confessions of the Prophet | | June 15, 2016 | | Watch | Listen |
| Dr. Gary Yates, Jeremiah, Lecture 16, Confessions: Pathos of the People | | June 15, 2016 | | Watch | Listen |
| Dr. Gary Yates, Jeremiah, Lecture 17, Jeremiah 11-20, Prophetic Sign Acts | | June 15, 2016 | | Watch | Listen |
| Dr. Gary Yates, Jeremiah, Lecture 18, Jeremiah 23, False Prophets | | June 15, 2016 | | Watch | Listen |
| Dr. Gary Yates, Jeremiah, Lecture 19, Jeremiah 26-45, Structural Overview | | June 15, 2016 | | Watch | Listen |
| Dr. Gary Yates, Jeremiah, Lecture 20, Jeremiah 26-36, Jehoiakim, Disobedience | | June 15, 2016 | | Watch | Listen |
| Dr. Gary Yates, Jeremiah, Lecture 21, Jeremiah 34-35, Death to a nation | | June 15, 2016 | | Watch | Listen |
| Dr. Gary Yates, Jeremiah, Lecture 22, Jeremiah 27-29, Prophetic Conflict | | June 15, 2016 | | Watch | Listen |
| Dr. Gary Yates, Jeremiah, Lecture 23, Jeremiah 38-39 Zedekiah, Fall of Jerusalem | | June 15, 2016 | | Watch | Listen |
| Dr. Gay Yates, Jeremiah, Lecture 24, Jeremiah 30-33 Book of Consolation | | June 15, 2016 | | Watch | Listen |
| Dr. Gary Yates, Jeremiah, Lecture 25, Jeremiah 30-33, Book of Consolation | | June 15, 2016 | | Watch | Listen |
| Dr. Gary Yates, Jeremiah, Lecture 26, Jeremiah 30-33 New Covenant | | June 15, 2016 | | Watch | Listen |
| Dr. Gary Yates, Jeremiah, Lecture 27, Jeremiah 30-33 Restoration | | June 15, 2016 | | Watch | Listen |
| Dr. Gary Yates, Jeremiah, Lecture 28, Jeremiah 30-33 Restoration | | June 15, 2016 | | Watch | Listen |
| Dr. Gary Yates, Jeremiah, Lecture 29, Jeremiah 46-49 Oracles Against the Nations | | June 15, 2016 | | Watch | Listen |
| Dr. Gary Yates, Jeremiah, Lecture 30, Jeremiah 50-51 Babylon | | June 15, 2016 | | Watch | Listen |
| Dr. Gary Yates, Book of the Twelve [Minor Prophets], Lecture 1, Ministry & Message of Prophets | | June 26, 2016 | | Watch | Listen |
| Dr Gary Yates, Book of the Twelve [Minor Prophets], Lecture 2, Ministry & Message of the Prophets Part 2 | | June 26, 2016 | | Watch | Listen |
| Dr. Gary Yates, Book of the Twelve [Minor Prophets], Lecture 3, Overview | | June 26, 2016 | | Watch | Listen |
| Dr. Gary Yates, Book of the Twelve [Minor Prophets], Lecture 4, Overview Part 2 | | June 26, 2016 | | Watch | Listen |
| Dr. Gary Yates, Book of the Twelve [Minor Prophets], Lecture 5, Amos -- Assyrian Crisis | | June 26, 2016 | | Watch | Listen |
| Dr. Gary Yates, Book of the Twelive [Minor Prophets], Lecture 6, Amos -- Social Sins | | June 26, 2016 | | Watch | Listen |
| Dr. Gary Yates, Book of the Twelve [Minor Prophets], Lecture 7, Amos -- Religious Sins | | June 26, 2016 | | Watch | Listen |
| Dr. Gary Yates, Book of the Twelve [Minor Prophets], Lecture 8, Amos --Judgment on Nations | | June 26, 2016 | | Watch | Listen |
| Dr. Gary Yates, Book of the Twelve [Minor Prophets] Lecture 9, Amos 3-6 -- Israel Judgment | | June 26, 2016 | | Watch | Listen |
| Dr Gary Yates, Book of the Twelve [Minor Prophets], Lecture 10, Amos 7-9 -- Restoration | | June 26, 2016 | | Watch | Listen |
| Dr. Gary Yates, Book of the Twelve [Minor Prophets], Lecture 11, Hosea 1-3, Marriage Pt1 | | June 26, 2016 | | Watch | Listen |
| Dr. Gary Yates, Book of the Twelve [Minor Prophets], Lecture 12, Hosea 1-2 Marriage | | June 26, 2016 | | Watch | Listen |
| Dr. Gary Yates, Book of the Twelve [Minor Prophets], Lecture 13, Hosea 4-14, Infidelity | | June 26, 2016 | | Watch | Listen |
| Dr. Gary Yates, Book of the Twelve [Minor Prophets], Lecture 14, Hosea 4-14, Infidelity | | June 26, 2016 | | Watch | Listen |
| Dr. Gary Yates, Book of the Twelve [Minor Prophets], Lecture 15, Hosea 4-14, Infidelity Pt 3 | | June 26, 2016 | | Watch | Listen |
| Dr. Gary Yates, Book of the Twelve [Minor Prophets], Lecture 16, Jonah, Historicity | | June 26, 2016 | | Watch | Listen |
| Dr. Gary Yates, Book of the Twelve [Minor Prophets, Lecture 17, Jonah Message | | June 26, 2016 | | Watch | Listen |
| Dr. Gary Yates, Book of the Twelve [Minor Prophets], Lecture 18, Jonah 1-4 | | June 26, 2016 | | Watch | Listen |
| Dr. Gary Yates, Book of the Twelve [Minor Prophets], Lecture 19, Micah -- Introduction | | June 26, 2016 | | Watch | Listen |
| Dr. Gary Yates, Book of the Twelve [Minor Prophets], Lecture 20, Micah 1-3 | | June 26, 2016 | | Watch | Listen |