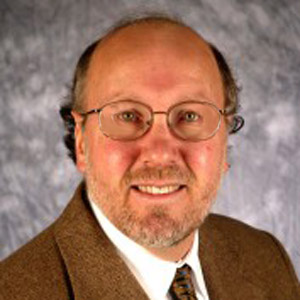 Ted Hildebrandt has done 26 lectures on the Old Testament. He earned his B. S. at Buffalo State University of New York and a M. Div. S.T. M. from Biblical Theological Seminary. He studied for one year at the Jerusalem University College and has a M.A. and a Th. D. in Old Testament from Grace Theological Seminary. Ted taught for over two decades at Grace College, Winona Lake, IN and now for over a decade at Gordon College, Wenham, MA. He is the author of this web site and the founder of Biblical eLearning.
Dr. Ted Hildebrandt - July 8, 2016
Dr. Ted Hildebrandt, Old Testament History, Lecture 1, Introduction, Theistic Proofs
More Lectures From Dr. Ted Hildebrandt...
| | | | | | |
| --- | --- | --- | --- | --- | --- |
| Dr. Ted Hildebrandt, Old Testament History, Lecture 1, Introduction, Theistic Proofs | | July 8, 2016 | | Watch | Listen |
| Dr. Ted Hildebrandt, Old Testament History, Lecture 2, Inspiration and Canonicity | | July 8, 2016 | | Watch | Listen |
| Dr. Ted Hildebrandt, Old Testament History, Lecture 3, Scribal Copying of the Old Testament Text | | July 8, 2016 | | Watch | Listen |
| Dr. Ted Hildebrandt, Old Testament History, Lecture 4, Transmission and Translation, Genesis 1 | | July 8, 2016 | | Watch | Listen |
| Dr. Ted Hildebrandt, Old Testament History, Lecture 5, Genesis 1:1 and 1:2, Days of Genesis 1 | | July 8, 2016 | | Watch | Listen |
| Dr. Ted Hildebrandt, Old Testament History, Lecture 6, Image of God, Garden Trees | | July 8, 2016 | | Watch | Listen |
| Dr. Ted Hildebrandt, Old Testament History, Lecture 7, Genesis 3, Fall, Cain/Abel | | July 8, 2016 | | Watch | Listen |
| Dr. Ted Hildebrandt, Old Testament Literature, Lecture 8, Sons of God, Map, Abraham 3 & 3 Kids | | July 8, 2016 | | Watch | Listen |
| Dr. Ted Hildebrandt, Old Testament Literature, Lecture 9, Abraham: Sodom, Akedah, Jacob | | July 8, 2016 | | Watch | Listen |
| Dr. Ted Hildebrandt, Old Testament Literature, Lecture 10, Jacob and Joseph | | July 8, 2016 | | Watch | Listen |
| Dr. Ted Hildebrandt, Old Testament Literature, Lecture 11, Intro. to Exodus 1-4 | | July 8, 2016 | | Watch | Listen |
| Dr. Ted Hildebrandt, Old Testament Literature, Lecture 12, Exodus Plagues to Tabernacle | | July 8, 2016 | | Watch | Listen |
| Dr. Ted Hildebrandt, Old Testament Literature, Lecture 13, Case Laws, Leviticus | | July 8, 2016 | | Watch | Listen |
| Dr. Ted Hildebrandt, Old Testament Literature, Lecture 14, Leviticus Sacrifices and Feasts, Numbers | | July 8, 2016 | | Watch | Listen |
| Dr. Ted Hildebrandt, Old Testament Literature, Lecture 15, Theology of Numbers | | July 8, 2016 | | Watch | Listen |
| Dr. Ted Hildebrandt, Old Testament Literature, Lecture 16, Balaam; Deuteronomy: Covenant and Land | Dr. Ted Hildebrandt | July 8, 2016 | | Watch | Listen |
| Dr. Ted Hildebrandt, Old Testament Literature, Lecture 17, Deuteronomy: Institutions, Law | | July 8, 2016 | | Watch | Listen |
| Dr. Ted Hildebrandt, Old Testament Literature, Lecture 18, Tough Laws, Joshua to Jericho | | July 8, 2016 | | Watch | Listen |
| Dr. Ted Hildebrandt, Old Testament Literature, Lecture 19, Joshua: Jericho, Ai, Gibeon, War | | July 8, 2016 | | Watch | Listen |
| Dr. Ted Hildebrandt, Old Testament Literature, Lecture 20, War; Judges: Ehud, Deborah, Gideon | | July 8, 2016 | | Watch | Listen |
| Dr. Ted Hildebrandt, Old Testament Literature, Lecture 21, Judges: Samson, 2 Levites; Ruth | | July 8, 2016 | | Watch | Listen |
| Dr. Ted Hildebrandt, Old Testament, Lecture 22, 1 Samuel: Eli, Ark, Samuel, Saul's inaugurations | | July 8, 2016 | | Watch | Listen |
| Dr. Ted Hildebrandt, Old Testament Literature, Lecture 23, 1 Samuel: Conflict with Saul and David | | July 8, 2016 | | Watch | Listen |
| Dr. Ted Hildebrandt, Old Testament Literature, Lecture 24, 2 Samuel: David: Compassion, Passion, Sin | | July 8, 2016 | | Watch | Listen |
| Dr. Ted Hildebrandt, Old Testament Literature, Lecture 25, David's Repentance, Solomon | | July 8, 2016 | | Watch | Listen |
| Dr. Ted Hildebrandt, Old Testament Literature, Lecture 26, Rehoboam/Jeroboam to Ahab, Prophecies | | July 8, 2016 | | Watch | Listen |