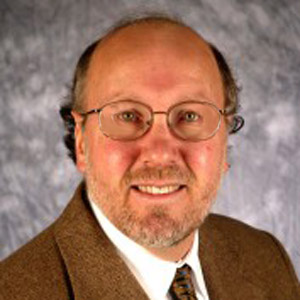 Ted Hildebrandt has done 26 lectures on the Old Testament. He earned his B. S. at Buffalo State University of New York and a M. Div. S.T. M. from Biblical Theological Seminary. He studied for one year at the Jerusalem University College and has a M.A. and a Th. D. in Old Testament from Grace Theological Seminary. Ted taught for over two decades at Grace College, Winona Lake, IN and now for over a decade at Gordon College, Wenham, MA. He is the author of this web site and the founder of Biblical eLearning.
Dr. Ted Hildebrandt - July 8, 2016
Dr. Ted Hildebrandt, Old Testament History, Lecture 1, Introduction, Theistic Proofs
Ted has a doctorate from Grace Theological seminary where he taught twenty years before his present position at Gordon College for the last sixteen years. He is the author of Greek and Hebrew Tutors (CD-ROM) and Get Lost in Jerusalem Virtual Reality (Zondervan); Mastering New Testament Greek (Baker) and numerous articles on Proverbs in the Journal of Biblical Literature, Journal of the Evangelical Theological Society and the Grace Theological Journal. He also contributed to the Dictionary of Wisdom and Poetry: Proverbs (IVP). He is the one who put video resources behind biblicalelearning.org and these YouTube video collections.
More Lectures from Dr. Ted Hildebrandt | Download Audio
From Series: "Hildebrandt - Old Testament Literature"
More Lectures From Dr. Ted Hildebrandt...
| | | | | | |
| --- | --- | --- | --- | --- | --- |
| Dr. Ted Hildebrandt, Old Testament History, Lecture 1, Introduction, Theistic Proofs | | July 8, 2016 | | Watch | Listen |
| Dr. Ted Hildebrandt, Old Testament History, Lecture 2, Inspiration and Canonicity | | July 8, 2016 | | Watch | Listen |
| Dr. Ted Hildebrandt, Old Testament History, Lecture 3, Scribal Copying of the Old Testament Text | | July 8, 2016 | | Watch | Listen |
| Dr. Ted Hildebrandt, Old Testament History, Lecture 4, Transmission and Translation, Genesis 1 | | July 8, 2016 | | Watch | Listen |
| Dr. Ted Hildebrandt, Old Testament History, Lecture 5, Genesis 1:1 and 1:2, Days of Genesis 1 | | July 8, 2016 | | Watch | Listen |
| Dr. Ted Hildebrandt, Old Testament History, Lecture 6, Image of God, Garden Trees | | July 8, 2016 | | Watch | Listen |
| Dr. Ted Hildebrandt, Old Testament History, Lecture 7, Genesis 3, Fall, Cain/Abel | | July 8, 2016 | | Watch | Listen |
| Dr. Ted Hildebrandt, Old Testament Literature, Lecture 8, Sons of God, Map, Abraham 3 & 3 Kids | | July 8, 2016 | | Watch | Listen |
| Dr. Ted Hildebrandt, Old Testament Literature, Lecture 9, Abraham: Sodom, Akedah, Jacob | | July 8, 2016 | | Watch | Listen |
| Dr. Ted Hildebrandt, Old Testament Literature, Lecture 10, Jacob and Joseph | | July 8, 2016 | | Watch | Listen |
| Dr. Ted Hildebrandt, Old Testament Literature, Lecture 11, Intro. to Exodus 1-4 | | July 8, 2016 | | Watch | Listen |
| Dr. Ted Hildebrandt, Old Testament Literature, Lecture 12, Exodus Plagues to Tabernacle | | July 8, 2016 | | Watch | Listen |
| Dr. Ted Hildebrandt, Old Testament Literature, Lecture 13, Case Laws, Leviticus | | July 8, 2016 | | Watch | Listen |
| Dr. Ted Hildebrandt, Old Testament Literature, Lecture 14, Leviticus Sacrifices and Feasts, Numbers | | July 8, 2016 | | Watch | Listen |
| Dr. Ted Hildebrandt, Old Testament Literature, Lecture 15, Theology of Numbers | | July 8, 2016 | | Watch | Listen |
| Dr. Ted Hildebrandt, Old Testament Literature, Lecture 16, Balaam; Deuteronomy: Covenant and Land | Dr. Ted Hildebrandt | July 8, 2016 | | Watch | Listen |
| Dr. Ted Hildebrandt, Old Testament Literature, Lecture 17, Deuteronomy: Institutions, Law | | July 8, 2016 | | Watch | Listen |
| Dr. Ted Hildebrandt, Old Testament Literature, Lecture 18, Tough Laws, Joshua to Jericho | | July 8, 2016 | | Watch | Listen |
| Dr. Ted Hildebrandt, Old Testament Literature, Lecture 19, Joshua: Jericho, Ai, Gibeon, War | | July 8, 2016 | | Watch | Listen |
| Dr. Ted Hildebrandt, Old Testament Literature, Lecture 20, War; Judges: Ehud, Deborah, Gideon | | July 8, 2016 | | Watch | Listen |
| Dr. Ted Hildebrandt, Old Testament Literature, Lecture 21, Judges: Samson, 2 Levites; Ruth | | July 8, 2016 | | Watch | Listen |
| Dr. Ted Hildebrandt, Old Testament, Lecture 22, 1 Samuel: Eli, Ark, Samuel, Saul's inaugurations | | July 8, 2016 | | Watch | Listen |
| Dr. Ted Hildebrandt, Old Testament Literature, Lecture 23, 1 Samuel: Conflict with Saul and David | | July 8, 2016 | | Watch | Listen |
| Dr. Ted Hildebrandt, Old Testament Literature, Lecture 24, 2 Samuel: David: Compassion, Passion, Sin | | July 8, 2016 | | Watch | Listen |
| Dr. Ted Hildebrandt, Old Testament Literature, Lecture 25, David's Repentance, Solomon | | July 8, 2016 | | Watch | Listen |
| Dr. Ted Hildebrandt, Old Testament Literature, Lecture 26, Rehoboam/Jeroboam to Ahab, Prophecies | | July 8, 2016 | | Watch | Listen |