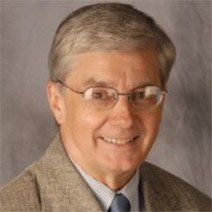 Dr. Roger J. Green has done 27 lectures on The Reformation to the Present and 25 lectures on American Christianity. He received his B.A. from Temple University in Philadelphia with a major in English in 1965, followed by an M.Div. from Asbury Theological Seminary, an M.Th. from Princeton Theological Seminary, a Ph.D. in theology from Boston College, and a D.D. (honorary) from William and Catherine Booth College. He began teaching in 1970 at Barrington College in Barrington, Rhode Island, and came to Gordon College as part of the merger of Barrington College and Gordon College in 1985. He has served as chair of the department of Biblical studies and Christian ministries since 1988, and in 1995 was named as the second incumbent of the Terrelle B. Crum Chair of Humanities, a chair named in honor of the dean of faculty at Barrington College for forty years. He is a layperson in The Salvation Army, and has written three books and several articles on both the theology and the biography of William Booth and Catherine Booth, the Founders of that movement. He travels internationally for The Salvation Army, teaching and preaching at conferences for both ministers and the laity, and is the co-editor of The Salvation Army's theological journal entitled Word & Deed: A Journal of Salvation Army Theology and Ministry. He is married to Karen Nordeen, who for several years was a nurse at Gordon College and Barrington College.
From Series: "Reformation to Present"
More Lectures From Dr. Roger Green...