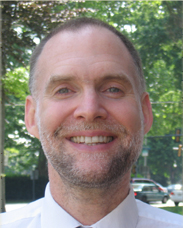 Dr. Craig S. Keener (PhD, Duke University) has done 18 lectures on Romans, 19 lectures on Matthew and 23 lectures on the book of Acts. He is a professor of the New Testament at Asbury Theological Seminary. He is especially known for his work as a New Testament scholar on Bible background (commentaries on the New Testament in its early Jewish and Greco-Roman settings). His popular-level IVP Bible Background Commentary: New Testament (now available in a number of languages) has sold over half a million copies.
Dr. Craig Keener - March 1, 2016
Acts, Lecture 13: Acts 10-11
More Lectures From Dr. Craig Keener...
| | | | | | |
| --- | --- | --- | --- | --- | --- |
| Dr. Craig Keener, Romans, Lecture 1, Introduction | | June 11, 2016 | | Watch | Listen |
| Dr. Craig Keener, Romans, Lecture 2, Introduction, Romans 1 | | June 11, 2016 | | Watch | Listen |
| Dr. Craig Keener, Romans, Lecture 3, Romans 1:2-17 | | June 11, 2016 | | Watch | Listen |
| Dr. Craig Keener, Romans, Lecture 4, Romans 1:18-2:10 | | June 11, 2016 | | Watch | Listen |
| Dr. Craig Keener, Romans, Lecture 5, Romans 2:11-3:23 | | June 11, 2016 | | Watch | Listen |
| Dr. Craig Keener, Romans, Lecture 6, Romans 3:24-5:11 | | June 11, 2016 | | Watch | Listen |
| Dr. Craig Keener, Romans, Lecture 7, Romans 5:12-6:23 | | June 11, 2016 | | Watch | Listen |
| Dr. Craig Keener, Romans, Lecture 8, Romans 7:1-8:4 | | June 11, 2016 | | Watch | Listen |
| Dr. Craig Keener, Romans, Lecture 9, Romans 8:5-26 | | June 11, 2016 | | Watch | Listen |
| Dr. Craig Keener, Romans, Lecture 10, Romans 8:26-9:16 | | June 11, 2016 | | Watch | Listen |
| Dr. Craig Keener, Romans, Lecture 11, Romans 9:7-11:32 | | June 11, 2016 | | Watch | Listen |
| Dr. Craig Keener, Romans, Lecture 12, Romans 11:33-12:13 | | June 11, 2016 | | Watch | Listen |
| Dr. Craig Keener, Romans, Lecture 13, Romans 12:14-14:1 | | June 11, 2016 | | Watch | Listen |
| Dr. Craig Keener, Romans, Lecture 14, Romans 14:1-15:12 | | June 11, 2016 | | Watch | Listen |
| Dr. Craig Keener, Romans, Lecture 15, Romans 15:13-29 | | June 11, 2016 | | Watch | Listen |
| Dr. Craig Keener, Romans, Lecture 16, Romans 15:29-16:7 | | June 11, 2016 | | Watch | Listen |
| Dr. Craig Keener, Romans, Lecture 17, Romans 16:7-20 | | June 11, 2016 | | Watch | Listen |
| Dr. Craig Keener, Romans, Lecture 18, Romans 16:21-27 | | June 11, 2016 | | Watch | Listen |
| Dr. Craig Keener, Matthew, Lecture 1, Reliability of the Gospels | | June 6, 2016 | | Watch | Listen |
| Dr. Craig Keener, Matthew, Lecture 2, Reliability of the Gospels, Miracles | | June 6, 2016 | | Watch | Listen |
| Dr. Craig Keener, Matthew, Lecture 3, Miracles & Exorcism | | June 6, 2016 | | Watch | Listen |
| Dr. Craig Keener, Matthew, Lecture 4, Introduction to Matthew, Matthew 1 | | June 6, 2016 | | Watch | Listen |
| Dr. Craig Keener, Matthew, Lecture 5, Matthew 2-3 | | June 6, 2016 | | Watch | Listen |
| Dr. Craig Keener, Matthew, Lecture 6, Matthew 3-4 | | June 6, 2016 | | Watch | Listen |
| Dr. Craig Keener, Matthew, Lecture 7, Sermon on the Mount, Matthew 5 | | June 6, 2016 | | Watch | Listen |
| Dr. Craig Keener, Matthew, Lecture 8, Sermon on the Mount, Matthew 5-6 | | June 6, 2016 | | Watch | Listen |
| Dr. Craig Keener, Matthew, Lecture 9, Matthew 7-8 | | June 6, 2016 | | Watch | Listen |
| Dr. Craig Keener, Matthew, Lecture 10, Matthew 8-9 | | June 6, 2016 | | Watch | Listen |
| Dr. Craig Keener, Matthew, Lecture 11, Matthew 10-11 | | June 6, 2016 | | Watch | Listen |
| Dr. Craig Keener, Matthew, Lecture 12, Matthew 12-14 | | June 6, 2016 | | Watch | Listen |
| Dr. Craig Keener, Matthew, Lecture 13, Matthew 14-16 | | June 6, 2016 | | Watch | Listen |
| Dr. Craig Keener, Matthew, Lecture 14, Matthew 16-19 | | June 6, 2016 | | Watch | Listen |
| Dr. Craig Keener, Matthew, Lecture 15, Matthew 19-22 | | June 6, 2016 | | Watch | Listen |
| Dr. Craig Keener, Matthew, Lecture 16, Matthew 23-24 | | June 6, 2016 | | Watch | Listen |
| Dr. Craig Keener, Matthew, Lecture 17, Matthew 24-25 | | June 6, 2016 | | Watch | Listen |
| Dr. Craig Keener, Matthew, Lecture 18, Matthew 26-27 | | June 6, 2016 | | Watch | Listen |
| Dr. Craig Keener, Matthew, Lecture 19, Matthew 27-28 | | June 6, 2016 | | Watch | Listen |
| Acts, Lecture 1: Authorship, Date, Genre | Dr. Craig Keener | March 2, 2016 | | Watch | Listen |
| Acts, Lecture 2: Genre and Historiography | Dr. Craig Keener | March 2, 2016 | | Watch | Listen |
| Acts, Lecture 3: Luke's Historiography | Dr. Craig Keener | March 2, 2016 | | Watch | Listen |
| Acts, Lecture 4: Credibility of Miracles | Dr. Craig Keener | March 1, 2016 | | Watch | Listen |
| Acts, Lecture 5: Miracles and Evangelism | Dr. Craig Keener | March 1, 2016 | | Watch | Listen |
| Acts, Lecture 6: Evangelism and Introduction | | March 1, 2016 | | Watch | Listen |
| Acts, Lecture 7: Acts 1-2 | | March 1, 2016 | | Watch | Listen |
| Acts, Lecture 8: Acts 3-4 | | March 1, 2016 | | Watch | Listen |
| Acts, Lecture 9: Acts 5:1-6:7 | | March 1, 2016 | | Watch | Listen |
| Acts, Lecture 10: Acts 6:8-8:4 | | March 1, 2016 | | Watch | Listen |
| Acts, Lecture 11: Acts 8 | | March 1, 2016 | | Watch | Listen |
| Acts, Lecture 12: Acts 9 | | March 1, 2016 | | Watch | Listen |
| Acts, Lecture 13: Acts 10-11 | | March 1, 2016 | | Watch | Listen |